Founded in year 2000, i-SENS is a global company dedicated to improving the lives of people with diabetes and those who care for them.
CareSens® is a recognized worldwide brand that provides fast and highly accurate blood glucose test results. With annual production capacity of 2.1 billion test strips from highly efficient manufacturing facilities (two in Korea, one in China), i-SENS exports to over 110 countries including USA, Japan, and Europe.
Working closely with many healthcare professionals, i-SENS also supplies convenient POCT devices (HbA1c, Blood Gas, Electrolyte, PT/INR Analyzer) as well as Immunoassay Analyzer and CGMS which are launching in the near future.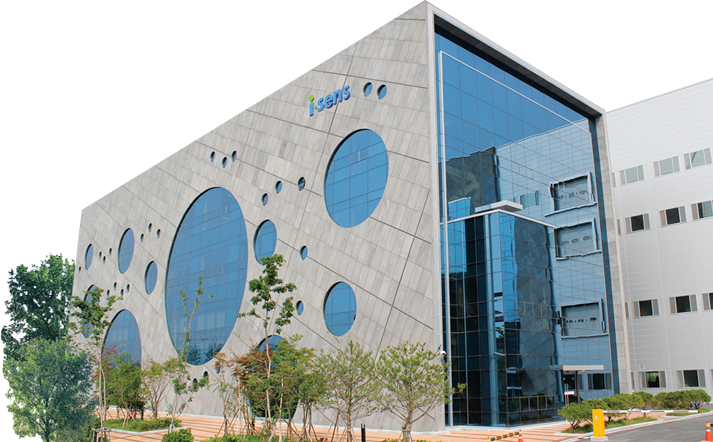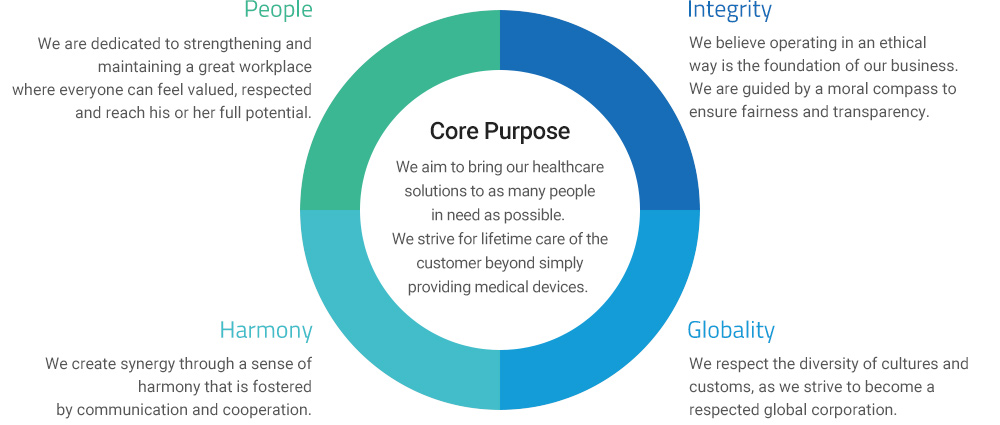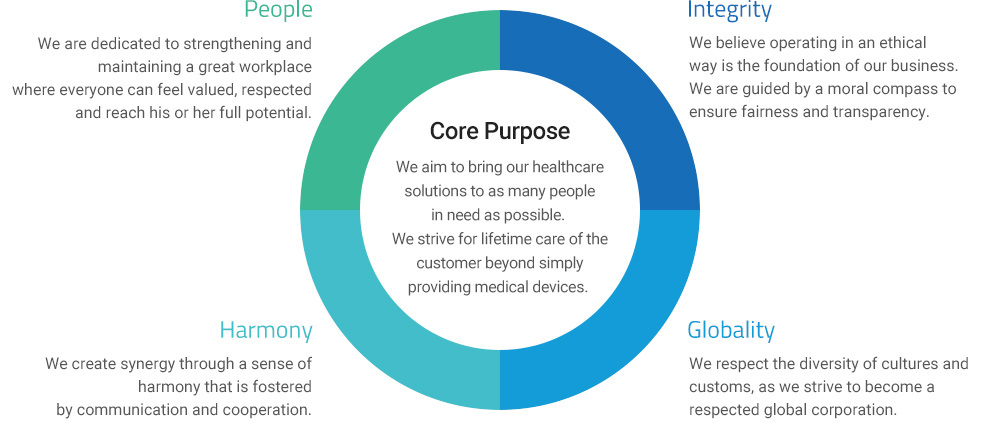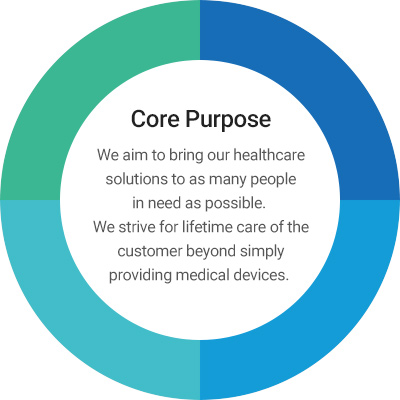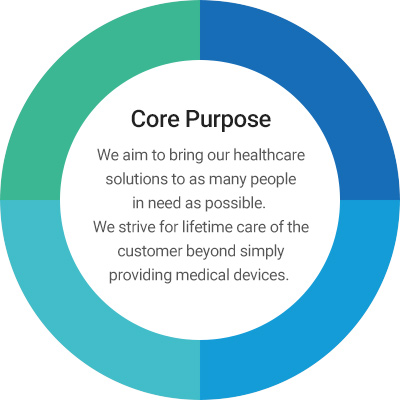 We are dedicated to strengthening and maintaining a great workplace where everyone can feel valued, respected, and reach his or her full potential.
We believe operating in an ethical way is the foundation of our business. We are guided by a moral compass to ensure fairness and transparency.
We create synergy through a sense of harmony that is fostered by communication and cooperation.
We respect the diversity of cultures and customs, as we strive to become a respected global corporation.